Superyacht

Logistics


Bespoke logistics solutions for the Superyacht Industry.
Our services





Export air road and sea freight

:We service most areas in the world, with a network of agents
We can deliver to the airport, delivery to your local agent or on board.


Import freight and clearance

: When you need a central location for handling orders, we arrange import freight, customs clearance and onward delivery to you.


Logistics and inventory:

We take a daily inventory of your purchase orders and send daily updates to you. We also chase up suppliers for estimated completion dates.


Cargo packing

:We offer professional packing facilities at our global network of warehouses


Reliabilty is our motto.

In a multi-modal environment, with cargo passing through cargo sheds, aircrafts, trucks and handling points, we monitor cargo throughtout the process to final delivery. We will keep you updated on the passage of your cargo , where it is and when you can expect it.

24/7 contacts .

Logistics is a round the clock affair. Contract customers have a 24/7 contact number. We are always open for business.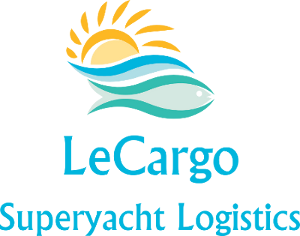 Shipping stores and parts for over 15 years we have shipped stores, crew mail and parts for superyachts and know the importance of meeting the requirements of owners, charter parties, engineers, deck and purser.We have supplied everything from babies nappies to onboard satellite systems. We can purchase goods for you from the UK and Europe and ship out to wherever you are. We have an agency network through the Med, Croatia and the Caribbean. We are experienced in meeting tight schedules and overseas supplies.

Off Shore
We have off shore banking facilities and multi currency accounts


Our Super Yacht Blog



Yachts:
My Slipstream
MY Triple 7
MY Talitha
MY Samax
MY Le Grand Bleu
MY Illusion
MY Latitude
MY Quatroelle
MY Amaryllis
MY Slipstream
MY Silver Dream
MY Bluebird
MY Luna
MY Titan
...and many more

Management and Agencies:
Bannenberg and Rowell Design
Edminston Pall Mall and Monaco
Burgess Monaco
Watkins Superyachts
Antigua Yacht Services
BCN Yacht Services
Malta Superyacht Services
Dockside Management St Maarten
Antigua Yacht Services
Riviera Yacht Services
All Services San Remo
A1 Yachting Greece
Evolution Yachts Barcelona
MB92 Barcelona
Pure Refit Palma
Yacht Chandlers Florida
Seal Asia Superyachts
Guadeloupe Yacht
Ben's Yacht Services St Lucia
Yacht Help Fiji
Island Yachting St Thomas
Spronk Grenada
Asia Pacific Superyachts
ISS Singapore
Superyacht Spares
Global Services




Fast, Responsive and Reliabale
We work 24/7 so you don't have to


Cargo tracking - online cargo inventory systemsWe have a dedicted protected online inventory for each yacht handled with status , tracking and document uploading.
Our News:
from Le Cargo
Euro Rapid Response
Line Stoppers • Rapid response vehicles of all sizes to any part of the UK & Europe • Network Partners in every European country • Around the clock support in case of breakdown, accident or delay Dedicated Service • An empty vehicle can be sourced for RE-LOAD • Cost effective & flexible solution to meet your needs Special Requirement • Dangerous Goods • Tail Lift / Crane loading • Timed deliveries
Clear Water: We now offer a 24 hour hot line to contract clients.
What our customers say:
" We've had a long standing relationship with LEC. We're still unable to find something they can't do." Captain MY Talitha

"I would recommend London Express to any Captain as there has never been any doubt that engaging their services has been a success for us since day one.The consistency of your operation has been second to none and takes the headache out of receiving a stores delivery , guaranteed." Captain My Slipstream

"Great service. On time, reliable and cost efficient. Thanks" Bannenberg Rowell Design

See our new Super Yacht Cargo web site